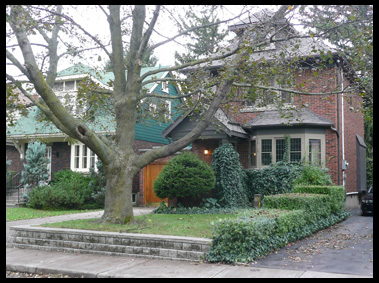 73 Haddon North
2.5 Storey House
6 Bedroom
3 Bathroom
.: Current Status :.


Sorry...We are currently Full at this location
(Sign up today to our 'E-VACANCY NOTIFIER' for any future availabilities.)
RENTS INCLUDE MAIN UTILITES and HOUSEKEEPING! Large 2.5 Storey Brick Vintage Westdale CO-ED home, located a short walk to campus & the village. This is a very well maintained & quiet shared group accomodation with (3)bathrooms, Central Air, bi-weekly housekeeping and landscaping included. Min +24hrs advance notice please for appointments - see floor plans below for sizing and layout. Email us today ([email protected]) to book your personal viewing T-W-T 4-6pm or by mutual availability. 12-month Lease w/ability to sub-let. Sorry no WKND viewings.


#
Date Available
Apartment Type
Style
Price
Inclusions
Extras


Heat, Hydro,Water, Central Air, Housekeeping
(Unfurnished)
Internet (shared services available), Phone
Heat, Hydro,Water, Central Air, Housekeeping
(Unfurnished)
Internet (shared services available), Phone
___/month (portion of group lease)
Heat, Hydro,Water, Central Air, Housekeeping
(Unfurnished)
Internet (shared services available), Phone
Heat, Hydro,Water, Central Air, Housekeeping
(Part Furnished)
CLICK HERE for Suite Layouts⁄Styles
Additional Photos:
_________________________
Location:
_________________________
73 Haddon Avenue North (just north of Sterling) is our closest location to McMaster Campus - an approximate 7 minute walk will get you to the Main Campus Entrance located at Sterling and Forsythe, near the Student Centre and Mills Library.

Situated in the heart of WESTDALE NORTH NEIGHBOURHOOD of West Hamilton, this well maintained vintage 2.5 - Storey Home offers refreshing privacy, close enough yet removed from typical student housing experience, located in a quite residential enclave.

Shared driveway and street parking are available (with City Permit), central air, (3) bathrooms, finished third floor, partially finished basement (storage and new bathroom only) and (6) bedrooms. (no basement bedrooms) co-ed, non-specified course/year group accommodation is offered, typically mixing various individuals from different backgrounds, program years and courses.
Area Features:
_________________________
You are steps away from many independent shops for: cycling, comics/hobbies, florists, cafe's, and hairdressers in WESTDALE VILLAGE.  Larger retailers such as Tim Horton's, Subway, Shopper's Drug Mart and (3) major banks are a close walk away. Westdale Village offers numerous restaurant choices, and a vintage MOVIE THEATRE.  400 Series Highways are immediately accessible (a few seconds away) for Toronto, Niagara Falls, Ancaster and Brantford travel. Please visit our list of local CAFES, PUBS & RESTAURANTS.

Other area features include: Locke Street Antique District/Shops, McMASTER HOSPITAL, The Hamilton Farmer's Market, Jackson Square, Hamilton Place, City Parks (Oak Knoll, Churchill, Coronation, Cathedral, Kay Grage, Dundurn Parks), Princess Point and HESS VILLAGE are all accessible within short drive. Popular Annual Festivals are held within the village temporarily closing area streets to through traffic and drawing many visitors.

Whether grocery shopping or dining out, buying from one of the local bakeries, relaxing over a drink on a nearby patio, working downtown, or visiting Hamilton Place for a show, many options are readily available. Going to McMaster University or Mohawk College? You may walk to campus from this location in approximately 7 minutes. HSR Bus service (not necessary) is available close by. GO-TRANSIT bus service is also close by, within a short walk.
Suites Include:
_________________________
Bright Kitchen with Gas Stove, (2) Refrigerators, Microwave, Back Deck, Living Room with POT LIGHTING and DECORATIVE FIREPLACE, Secure Garage, (3) bathrooms (one newly renovated), (6) bedrooms, newer commercial carpeting in hallways, CENTRAL AIR, original gumwood moulding and Leaded Glass Windows. Most bedrooms have original hardwood flooring, (one has carpet) & Mini-Venetian Blinds or curtains. Off-Site Superintendent is close by for any maintenance matters, and Coin Laundry Facilities are located on the main level, off of the Kitchen.  Viewings are by appointment only, and typically require 24 hrs advanced notice. (we like to provide suitable notice to our current tenants) When our signs say 'available',  contact us, and we'd be happy to give you a tour !
Google Map:
_________________________
Suite Layouts/Styles:
_________________________
< back to Our Buildings