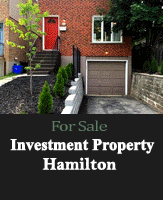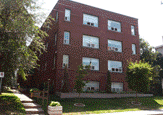 The ʻWINK' Philosophy & Becoming a Client
WINK PROPERTIES & REALTY INC have successfully advised & facilitated sales, effectively representing companies, corporations, syndicates and individuals as SELLER and BUYER clients over many years. As a CLIENT, our comprehensive services include lending options, legal representation, insurers, inspections, engineering, trades, maintenance, remediation and construction expertise. Our focus is not on awards, sales numbers or volume, rather on building long term relationships and providing prudent advice for our clients.
If you value the highest level of service, a methodical approach towards leasing, purchasing or selling a real estate asset rather than uninspiring sales tactics, contact us for a discussion today at offi[email protected]
To become a CLIENT of ours prior to commencement of any work, we require the following to be completed in advance:
Signed Agency Agreement with our Brokerage (outlining Scope of Work)
Retainer Fee
Please Note: We are often booked in advance and cannot always accept new clientele. It is recommended to contact us ahead of time to see if we may be able to assist you. Services cannot be offered to parties under current written, verbal, or implied contract with any another brokerages or sales representatives. We respect loyalty, and do not interfere with other agency relationships. Retainer Fees are determined upon location, size, type of project, expected timeframe and preparatory work involved.

CLICK for our LinkedIn Profile & Endorsements for WINK PROPERTIES & REALTY INC., and
Broker of Record - PAUL MARTINDALE. Investment, Commercial, Residential Real Estate Acquisition and Management.

McMaster University
Investment Property


FOR SALE

2-Storey Brick Purpose-Built (1992') Investment

10 Bed / 3 Bath Single Family Investment
Excellent Gross Revenue - 8 of 10 Group Leased until April 2023
2-BDRM separate APT kept available for new Owner/Family User for FALL ACCOMMODATIONS
Very Close to HSR Bus Stops and Main Arterial Route
Approx 18 Minute Walk to Campus or Short Bike Ride
Turnkey Investment
Orig Thermal Windows, Shingles (Est 2010-12), High-Eff Furnace and C/A (2013)
Complete with Full Appliance and Partial Furniture Package


Email Paul at [email protected]

West Hamilton
Investment or Home


SOLD

QUIET RAVINE LOT & NEIGHBOURHOOD

Walk to McMaster University
2-UNIT current set-up or ideal for larger family
7 Bedrooms / 3 Bathrooms
Parking for 3-4
Solid Brick House
Thermal Windows, Newer Shingles (2016), High EFF Furnace & Central Air, 100amp on Breakers
Large/ Deep fenced backyard


Email Paul at [email protected]

3-UNIT Queen St S
Hamilton, Ontario

SOLD

3-UNIT BRICK & SLATE

Solid, Well Maintained 2.5 Storey Brick House with Slate Roof
Full Rear Fire Escape
Rear Parking & Fully Tenanted
Highly Desirable Kirkendall Neighbourhood


Email Paul at [email protected]

Investment Property
Hamilton, Ontario

SOLD

NEAR MCMASTER UNIVERSITY - HAMILTON

Fully Leased
Good Monthly Gross Income
7 Bed, 2 Bath Group Accommodation
Updated Shingles/Windows/Furnace
Close Walk/Bike to McMaster University


Email Paul at [email protected]

Investment Property
Hamilton, Ontario

SOLD

Walk to MCMASTER UNIVERSITY - HAMILTON

Fully Leased
Good Monthly Gross Income
8 Bed, 3 Bath Group Accommodation
Updated Shingles/Windows/Furnace
Close Walk/Bike to McMaster University


Email Paul at [email protected]

3-UNIT Queen St S
Hamilton, Ontario

SOLD

3-UNIT Victorian with Porch

Fully Tenanted
Tenants pay Hydro
Close to Aberdeen and Historical District
Features one 2-level Pristine Suite


Email Paul at [email protected]

Industrial Building - Ewen Rd
Hamilton, Ontario

SOLD

COMMERCIAL/INDUSTRIAL Building

Previous Mechanic Shop
Great Re-Purpose Opportunity with Broad Zoning Allowances
Excellent West End Location
Beside Future High Density Residential Development
New City Zoning May Allow for future Micro-Brewery


Email Paul at [email protected]

6-UNIT King St W
Hamilton, Ontario

SOLD

6-UNIT APT BLDG

2-Storey Walk-up
Great West End Location with full parking
Building Needs TLC and Repositioning
Fully Occupied and Tenants pay own hydro
On Future LRT corridor


Email Paul at [email protected]

POWERLINE ROAD
Ancaster, Ontario

SOLD

Rural Century Home with Acreage

Beautiful Circa 1870 Restored Home
Large Undeveloped Attic for Great Room Potential
Approx. 5.25 Private Acres Surrounded by Farmland
Outbuildings and Pond
Some Existing Continued Commercial Uses Permitted


Email Paul at [email protected]

King West
Hamilton, Ontario

SOLD

Mini-Victorian Brick House

Features include original hardwood, high ceilings
Open concept main floor living/dining room
Rear parking and deck
Updated kitchen and bathroom
On Future LRT corridor


Email Paul at [email protected]

Hamilton, Ontario

MUTUALLY RELEASED

9-Unit Apt Bldg

This Apartment Building offers...

Solid Bldg on Quiet Hamilton Mountain
Long Term Ownership
3-Storey Walk-Up
Tenant's Pay Hydro


Email Paul at [email protected]

223 GUILDWOOD DRIVE
Hamilton, Ontario

SOLD

Hamilton Mountain Home!

This 4-level backsplit with 3+1 Bdrm & 2 Bath home offers...

Eat-in Kitchen & Dining Room
Rec Room
Garage
40x100 lot






Email Paul at [email protected]

169 JESSIE COURT
Ancaster, Ontario

SOLD

Ancaster Home!

This 2-storey detatched home has...

3+1 Bdrms
3 full baths & 1 hald bath
60x116 lot






Email Paul at [email protected]

233 BALMORAL AVE S
Hamilton, Ontario

SOLD

Beautiful home in central Hamilton

This detatched home features...

3 Bdrms
1 full baths
30x120 lot






Email Paul at [email protected]

Luxury Caribbean
Resort Development


PROJECT SUSPENDED


LUXURY OCEANFRONT INTEGRATED RESORT

Newer Substantially Completed Luxury Oceanfront
Integrated Resort Development
Includes:
Independent Power Plant with Hydro Grid Feed-In Capability, Condominium and Hotel Towers, Landscaped Grounds, & Ocean Views.
Well maintained and vacant during the receivership process
Seeking experienced developer in the Resort/Hotel industry to fully complete construction and realize this property's unique
destination and 5-Star potential.
Marquee US real estate brand prepared to discuss and
enter into a long term management agreement.
Brokerage herein have established expert LEGAL Council, Receiver Contacts, and Large Private Equity Fund to finance the venture.
Purchasing entities would have to provide suitable collateral security and require an approximate equity position of $15-20M - joint ventures also welcome. 2/3 complete & currently in receivership

PRINCIPALS ONLY -
NOTE: AGENCY AGREEMENT REQUIRED BEFORE INFORMATION DISCLOSURE


Email Paul at [email protected]

60-UNIT APT BUILDING
Kingston, Ontario

SOLD

60-UNIT APT BUILDING - KINGSTON

Two buildings containing 60 units - consisting of...

55 two (2) bedroom units
4 one (1) bedroom units
1 bachelor unit

Property is consistently full, excellent shape with no deferred maintenance. Please email for financial package and list of recent capital improvements.

PRINCIPALS ONLY -
NOTE: AGENCY AGREEMENT REQUIRED BEFORE INFORMATION DISCLOSURE



Email Paul at [email protected]

Dundurn Street South
Hamilton, Ontario

SOLD

West End Income Property!

This 2-Unit house south of Herkimer on Dundurn features...

a steel roof
thermal windows
new front entry (14')
some original features such as hardwood flooring and main floor decorative fireplace.

Located minutes to McMaster University, 403 & Locke Street area.

This income property has 1&2 Bdrm APTS, front single drive and street parking.

Tenant's may be assumed or owner occupy one & rent other. Pre-listing inspection completed & available for review within conditional offer.

Note viewing restrictions: +24hrs pls - Thurs&Sun 3-7pm, Mon 12-5pm +SCH'B' & no room sizes due to tenants. Call or email LBO today to book your viewing!


Email Paul at [email protected]

Fallsview Rd E
Dundas, Ontario

LEASED

Newer Construction Light Industrial Shop Unit

Prestine newer construction light-ind/shop units loct'd on Farm FOR LEASE!

All-inclusive pricing
10 Mins to HWY near Clappison's in Dundas
Unit approx. 1500 sf avail - insulated, infra-red heat, concrete pads, security, 240V hydro, Lrg O/H Doors, 11' ceiling
Air Conditioned - Fully

Best suited for TRADES shop/warehouse (Plumber/Electrician/Mech), Landscaper, Car Storage, light repairs, office or car detailing (wash bay set-up). Contact LBO today for appt's (+24hrs adv pls) & perm uses.


Email Paul at [email protected]

Fallsview Rd E
Dundas, Ontario

OFF MARKET

Newer Construction Light Industrial Shop Unit

Prestine newer construction light-ind/shop units loct'd on Farm FOR LEASE!

All-inclusive pricing
10 Mins to HWY near Clappison's in Dundas
Unit approx. 1350 sf avail - insulated, infra-red heat, concrete pads, security, 240V hydro, Lrg O/H Doors, 16' ceiling
Air Conditioned - Fully

Best suited for TRADES shop/warehouse (Plumber/Electrician/Mech), Landscaper, Car Storage, light repairs, office or car detailing (wash bay set-up). Contact LBO today for appt's (+24hrs adv pls) & perm uses.



Email Paul at [email protected]

King Street West
Hamilton, Ontario

LEASED

Westdale Commercial Unit

WESTDALE STOREFRONT! 287 sq ft, ground floor Commercial Space available. Suits Retail or Office, located at east end of village. High volume traffic and pedestrian count. Beside main arterial bus stop. Walking distance to McMaster University with ample parking.

Air Conditioned - Fully
Exterior Signage
Security System
Storage
Store Front
Suspended Ceilings

'H' zoning allows many uses. Tenant pays hydro.
Appointment to view during store business hours. 24 hour notice please.


Email Paul at [email protected]

Charlton Avenue West
Hamilton, Ontario

OFF MARKET


6-Unit Mixed Use Building Near Queen Street South

Southwest investment, rare income opportunity from mixed use corner property at Caroline St. S. and Charlton Ave W. Busy intersection offers great potential for the street level commercial space, either for owner occupancy, retail or office income. Strong tenancy in five residential units, commercial unit presently vacant until leased to your own long term tenant or your own use.

Use - Residential, Retail, Office
Units - Residential: 5 / Retail: 1 / Total 4,762 Sq Ft +/-

Nearby condo developments, close to downtown, Locke Street and James St. S. commercial districts, St. Joseph Hospital, HAAA park, and highway access. Four 1 bedroom units, one 2 bedroom unit and approximately 1160 s.f. store front space. Three parking spots.


Email Paul at [email protected]

King Street East
Hamilton East, Ontario

SOLD

BEAUTIFUL ROSEDALE Income Property - HAMILTON EAST

Existing Rental + Additional Unit potential!

A spacious well kept home awaits you in desirable Rosedale! Close to Red Hill Expressway, King's Forest Golf & Rosedale Plaza.

This 3Bdrm / 2Bath home offers a...

Cozy living rm w/WETT cert F/P(07)
Comp Elect Re- Wire(07)
100a Brkrs
Roof(14)
Entrnce(14)
Newer kitch & 2nd flr hrdwd.


Email Paul at [email protected]

Tweedsmuir Avenue
Dundas, Ontario

SOLD

TUDOR INSPIRED HERITAGE HOME with Income Suite - DUNDAS

A Beautiful Tudor inspired home w/lush front yard gardens awaits you in Dundas. A quiet dead end street steps to the rail trail, this 3+1Bdrm/2 Bath home offers...

A cozy living rm w/fireplace
Accent leaded glass
Remodl'd kitch
Orig hrdwd flrs under some carpets
100A/brkrs
Roof(13)
Furn&AC(09)
RSA

Pre-listing inspect inc+SCHB


Email Paul at [email protected]

11-UNIT APT BUILDING
St. Catharines, Ontario

TEMP OFF MARKET

11-UNIT APT BUILDING - ST.CATHARINES

Solid 11-unit brick building in coveted yates district near montebello park/downtown/highway/brock university bus route...

10 x 2 br's and 1 x 1br yield approx $96,000 gross income with full occupancy
Several updates include two off-setting and high-efficiency boilers

PRINCIPALS ONLY -
NOTE: AGENCY AGREEMENT REQUIRED BEFORE INFORMATION DISCLOSURE



Email Paul at [email protected]

9-UNIT MIXED-USE BUILDING
Hamilton, Ontario

FOR SALE

9-UNIT MIXED-USE BUILDING -
EAST HAMILTON IN TEXTILE DISTRICT

Recently renovated, fully rented with good cap rate & steadily increasing near centre mall, farmer's market. good tenants, easy turnkey investment.

24 hrs notice for showings Tues & Thurs 3-7pm.

PRINCIPALS ONLY -
NOTE: AGENCY AGREEMENT REQUIRED BEFORE INFORMATION DISCLOSURE



Email Paul at [email protected]

8-UNIT APT BUILDING
Simcoe, Ontario

8-UNIT APT BUILDING - SIMCOE

All 2-BDRM units with plenty of parking. One unit only available for showings until accepted offer.

Email for further details.

PRINCIPALS ONLY -
NOTE: AGENCY AGREEMENT REQUIRED BEFORE INFORMATION DISCLOSURE



Email Paul at [email protected]

Ridgetown, Ontario

FOR SALE

EXCLUSIVE

LISTING CANCELLED

-
25-UNIT APARTMENT BUILDING FOR SALE!


CLICK FOR IMAGE

INVESTER ALERT! Best value per suite in Ontario. Located approximately 1hr south of London off of the 401 in RIDGETOWN. 24x1Bdrms, 1x2Bdrm with full parking, 2-Storey Building on large treed and private lot.

Many capital improvements including: NEWER APPLIANCES, NEW FLAT MEMBRANE ROOF (Sept 2010), NEW MANSARD ROOF SHINGLE REPLACEMENT (3-SIDES) (Aug 2007), LOCALIZED BRICK REPOINTING/WINDOW LEDGE REPAIR (Aug 2007) NEW FIRE ALARM RETROFIT measures (March 2010), (1) NEW HOT WATER TANK (Nov 2012).

Rents collected are gross amounts which currently include heat and hydro (each unit has individual electric baseboard heaters - NO BOILER/NO MAINTENANCE). Upon turnover, individual hydro could be charged separately to new tenants as sub-metering has been installed.

Purchase price includes: (2) Owned Gas Hot Water Tanks, (2) Pairs of Coin Washers and (Gas) Dryers, (1) Snowblower, (1) Riding Tractor, (1) Walk-behind Push Mower, (1) Weed Trimmer, (1) Leaf Blower & SUPERINTENDENT would like to stay. Call LBO for financing arranged and down payment required.


Email Paul at [email protected]

Lawrence Road
Hamilton, Ontario

FOR SALE

24-Unit Apartment Building For Sale - Rosedale

16 - 2 bedroom units
8 - 1 bedroom units
5 floor elevator
Above ground parking

Fie retrofit completed. Corridor w/terrazzo. Tenants pay hydro.
Good southeast area. Solid building.


Email Paul at [email protected]

West 18th Street
Units A & B
Hamilton, Ontario

SOLD

2-Unit West Mountain Duplex!

West Mountain Income Property! 2 side-by-side Semi's/one title, near Mohawk College. Individual gas, hydro meters & furnaces. Fully net rents except realty taxes & water.

Unit 'B' (large 2/3bdrm) is beautifully, newly renovated to builder spec.
Unit 'A' is in original condition (large 1-bdrm Loft) w/long term stable tenants.



(Note: Room sizes and descriptions listed are from Unit 'B' only. No room measurements or descriptions from Unit'A' due to tenants. See SchedB or call LBO for details)

Numerous recent upgrades include: Windows, 35 Yr Shingles, Furnaces, C/A (in 243'B'), 3/4"Copper Water Supply, (Broadloom-Hardwood Flrs-Bathrooms-Kitchen in 243'B'), Asphault driveways. Excellent owner occupied opportunity, or collect approx. $1900+-/month rented out entirely.

+24hrs pls (M-W-F only), RSA, +Sched'B'. Call or email LBO today for a viewing!


Email Paul at [email protected]

Hamilton, Ontario

SOLD

3-Unit Premium Southwest Triplex

Well maintained, large 2.5 Storey Victorian Triplex in premium southwest location near St.Joseph's Hospital. Fully tenanted with beautiful original features and hardwood floors throughout. Parking for (5) on-site and owned Coin Laundry Machines included. Contact LBO for more details.


Email Paul at [email protected]

4-Unit Mixed Use Building Near GO Station

Beautiful historic building with operating fine restaurant on the main floor, lower retail unit and 2 additional 2-bed apartments (all rented), well located on James Street South and St. Joe's Health Centre.

Use - Residential, Retail
Units - Residential: 2 / Retail: 2 / Total 2,700 Sq Ft +/-


Email Paul at [email protected]

Dundas, Ontario

PROJECT SUSPENDED

44-Unit Complex in Dundas

Asset Repositioning - CALL / EMAIL for info

1.6 acre mixed use Retail Plaza and Residential, corner lot.

Use - Office, Residential, Retail
Units - Residential: 22 / Retail: 8 /Total 29,800 Sq Ft +/-


Email Paul at [email protected]

MacNab Street North
Hamilton, Ontario

SOLD

A Property for your consideration...

Great potential exists for those willing to put in the restorative work required. Located between Bay Street and James Street North on MacNab.

3 Bedrooms
1 Bathroom
2 Storey Townhouse
Lot size: 17.17 x 112 ft

Property is being sold 'as is'. Significant work required to bring this home back into the land of the living.


Email Paul at [email protected]